MOTORSPORT CALENDAR
Motorsport Championship Points
Championship Points are awarded to members driving an MX-5.
Points will only be awarded to competitors who have entered for the whole championship series.
All events attract points (competitors can drop their worst event).
Entries are open for all other events for MX-5 drivers.
At the conclusion of each event, points are awarded as follows:

Each class will get points - 15 for first, 13 for second, 11 for third etc down to 1 and then 1 point for each competitor after that.
Upcoming Motorsport Championship Fixtures: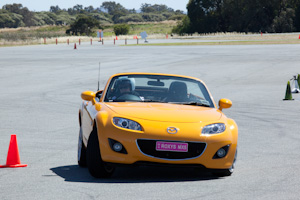 Fun Motorsport Events
Upcoming Fun events:
Timing not recorded.
No competition licence required.
Same rules as championship events except that:
Members don't have to drive an MX-5;
Non-Members must drive an MX-5.
Ideal introduction to motor sport.
Tutoring opportunity.